Our outreach programming will be temporarily on hold starting May 28 as we undergo a staffing change. Thank you for your patience!
Education Team News & Updates
Want to be the first to know about special events, new programs, pilots, teacher resources, and more? Sign up to receive news and updates from the Pacific Museum of Earth's education team! Click HERE to sign up for our Education Team News & Updates.
Educational Programs
The Pacific Museum of Earth offers a variety of education programs ranging from guided tours of the museum to interactive Earth Science themed workshops. Our programs are available to small or large groups, families, social clubs, summer camps, and school groups of all ages. All information about booking an educational program at the PME can be found below.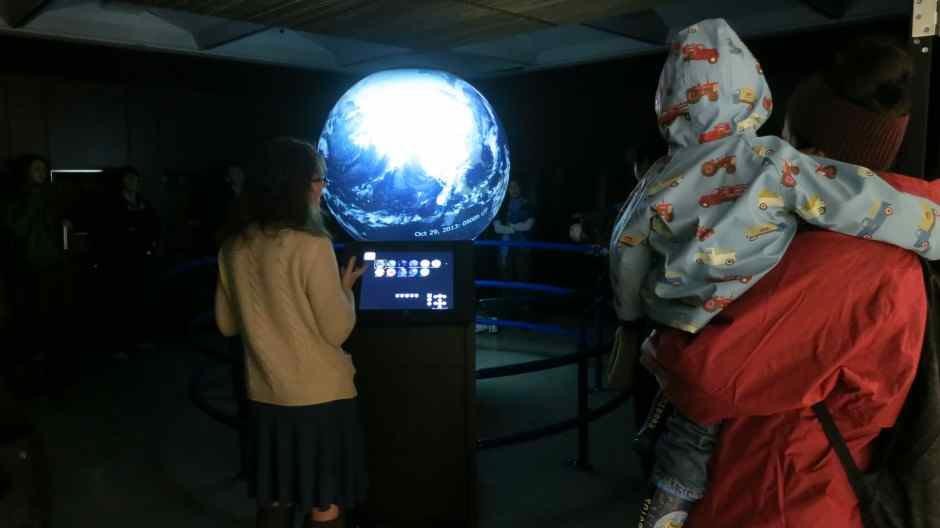 Our rates depend on the size of your group and the number of programs booked.
The PME offers workshops and tours weekly on Tuesday, Wednesday, and Thursday (5 time-slots each: 10:00am, 11:00am, 12:00pm, 1:00pm, 2:00pm). All workshops and tours begin on the hour.
Booking Information
Click here to book a tour or workshop at the PME.
Once you've completed our online booking form (please fill out ONLY one form per booking request), wait for a response from the Outreach Program Coordinator. Due to high volume of incoming requests, responses may require up to five days.
Booking confirmation
Once your booking is confirmed, you will receive a confirmation email and booking invoice from the Outreach Program Coordinator. All schedule changes made after this point will incur a $15 rescheduling fee. Please note your invoice number on cheques.
Booking cancellation
All booking cancellations must be made two weeks prior to your scheduled visit. Cancellations made within two weeks of a scheduled booking will incur a $30.00 cancellation fee, payable by cheque and mailed to the PME.
Arrival time and meeting location 
To ensure an on time start to your tour or workshop please arrive at the PME fifteen minutes before your scheduled booking. An Educational Leader will meet your group in PME's central gallery by the Lambeosaurus, located in Earth and Ocean Sciences Main building. Please visit our Directions page for information about getting to the PME.
Food, drink, and photos
Food and drink are not permitted in the museum during workshops and tours. Flash photography is not permitted in the PME.
Contact information
Alexa Class Freeman, Ph.D. | Outreach Program Coordinator