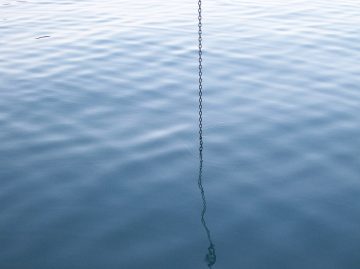 World Oceans Day
Join us at the Pacific Museum of Earth in celebrating World Oceans Day – an annual call to action on June 8 that invites our global community to preserve and rehabilitate Earth's oceans. The ocean holds clues to both the origin and the engine of all life on Earth. Despite the fact that these blue waters cover over 70% of Earth's surface, we know more about the surface of Mars, than we do about what lies below these blue waters. According to NASA, less than 15% of our oceans have been explored!
In order to celebrate and connect you to our oceans, we sat down with three ocean experts from the Department of Earth, Ocean & Atmospheric Sciences at UBC to learn more about their work and how it's shaping our knowledge of the ocean.
Prof. Tara Ivanachko
Tara started in marine biology, but has since moved into studying how the non-living aspects of the ocean affect its ecosystems and the wider planet. This has given her an appreciation for the interconnected nature of Earth's systems. Her research focussed on paleo-oceanography – the study of ancient oceans. She teaches full time at the University of British Columbia, and is an advocate of environmental education.
Prof. Philippe Tortell 
Philippe is currently the head of the Department of Earth, Ocean & Atmospheric Sciences. He is an avid promoter of his students' research, as well as incubating a curiosity of the ocean in the next generation. His research takes him as far away as the subarctic Pacific, and as nearby as Saanich Inlet. He studies plankton, seasonal chemical variations in the ocean, and atmosphere-altering bacteria.
Dr. Brian Hunt
Brian is a biological/ ecosystem oceanographer. His research focuses on the interactions between the different factors in the aquatic environment, and how the affect each other. He has a strong focus on the fundamental role phytoplankton plays in aquatic ecosystems. While his research has taken him to oceans around the world, he's currently concentrating on B.C.'s coastal aquatic environments. Brian has done significant work studying the early life cycles of local salmon & herring.